Diperbarui 02 August 2021
Full Time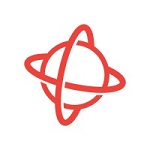 Dipost Oleh
Global Logistic Express
Nama Pekerjaan: BACKEND PROGRAMMER
Deskripsi Pekerjaan:
JAVA BACKEND ENGINEER

Job Descriptions:

As our Java Backend Engineer, you will take the wheel in overseeing Backend Engineering for our Logistic Growth team - designing and developing highly scalable, reliable, maintainable and fault tolerant Logistic systems for one of the world's fastest-growing companies in logistic.

You'll oversee the development of all server-side logic, definition, and maintenance of the central database, ensuring high performance and responsiveness to requests from the front-end.

Along with owning the entire life cycle of these projects, you'll establish and evangelize the best engineering practices for your team to follow, and improve operational excellence and SLA's of the microservices owned by the Logistic.

Working closely with product and engineering managers, you will get to build world-class products and meet the technological needs of GLE partners, ensuring they get the experience they deserve using our platform.

Desired Skills:

- Ability to use Java
- A passion for unit testing methodologies and frameworks
- Excellent verbal and written communication skills in English
- Experience working with Agile methodologies, Test Engineering, and Automation
- Excellent understanding of interactive application development paradigm, memory management, performance/resource optimizations, database interactions, network programming, concurrency and multithreading, fault tolerance, monitoring, security and operability of systems
- Ability to estimate and execute releases with a good degree of predictability
.


---
FASILITAS DAN TUNJANGAN
- Bonus

---
MINIMUM PENDIDIKAN
Bacheloor Degree
MINIMUM PENGALAMAN
1-3 Years
---
JAM KERJA
Working Hour (8-17) at office
URGENSI
ASAP
TIPE PEKERJAAN
Full Time