Diperbarui 02 August 2021
Full Time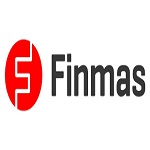 Dipost Oleh
Finmas
Nama Pekerjaan: Network Operation Center (NOC) Engineer.
Deskripsi Pekerjaan:
We are inviting network operating expert to join our team in IT Infrastructure Department. This position will be based in Jakarta and will provide you focus to monitor the large of computer networks and servers' problems.
Under IT Infrastructure department, this role will be responsible to analyse problems, perform troubleshooting and incident response on the system, communicate with the technicians and track problem through resolutions. Your ability as strong analytical thinker who enjoy solving problems will be the essential to your success as Network Operation Center (NOC) Engineer.
The successful candidate will be
Planning, setting up, maintaining and managing Linux-based dedicated-server production environment
Execute Network strategy that will ensure the stability, security and integrity of the firm's data
Capacity planning and monitoring of all network infrastructures, devices and data circuits to keep ahead of future growth. Improve the architecture of the network infrastructure while scaling for future growth
Set up hardware utility monitoring tools to identify needs for vertical expansions
Ensure that datacenters, servers and storage incidents and problems are resolved in a timely and effective manner, and reduced by analyzing root causes, minimizing disruption to business operations
Create, enforce, and improve SOPs for Data Center Operations, set-up, and maintenance
Ensure solid back-up mechanism & failure management mechanism to deliver maximum reliability
Evaluate new technology options and vendor products
Ensuring critical system security through the use of best in class security solutions

Desired qualifications and requirements
Minimum bachelor's degree in computer science, computer engineering, or a related discipline is required to work.
3+ years' experience in IT System / Network Engineering in a 24x7 uptime dedicated-server Linux / CentOS / other Linux derivatives production environment
Knowledge of Cisco and F5 Networks product lines
Knowledge of VPN technologies
Experience with handling and maintaining servers, firewalls, switches, routers, etc
Experience with Microsoft Flow & Microsoft Sharepoint.
Problem Solving: Ability to analyze and resolve complex infrastructure resource and application deployment issues.
Familiarity with VMWare (ESXi), hardware monitoring tools
Networking: Understanding network topologies and common network protocols and services (DNS, HTTP(S), SSH, FTP, SMTP)
Strong DB Skills (MySQL, MariaDB) are plus points
Relevant professional certifications like CCNA , CCNP are plus points.


---
FASILITAS DAN TUNJANGAN
- Health Insurance

---
MINIMUM PENDIDIKAN
Bacheloor Degree
MINIMUM PENGALAMAN
3-5 Years
SYARAT MINIMUM SERTIFIKASI
- Cisco (CCNA 200-301)

---
JAM KERJA
Working Hour (8-17) at office
URGENSI
1 Month Notice
TIPE PEKERJAAN
Full Time